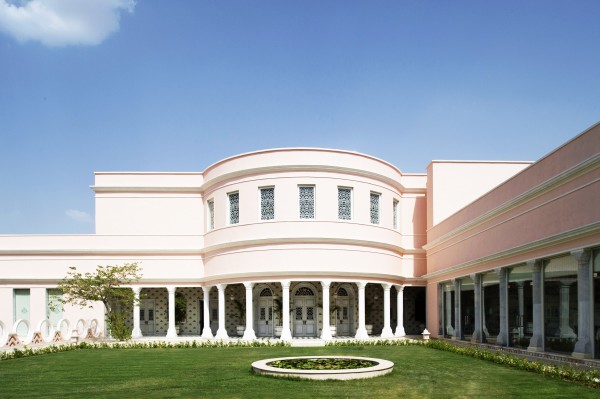 A look into the most luxurious palace in Jaipur.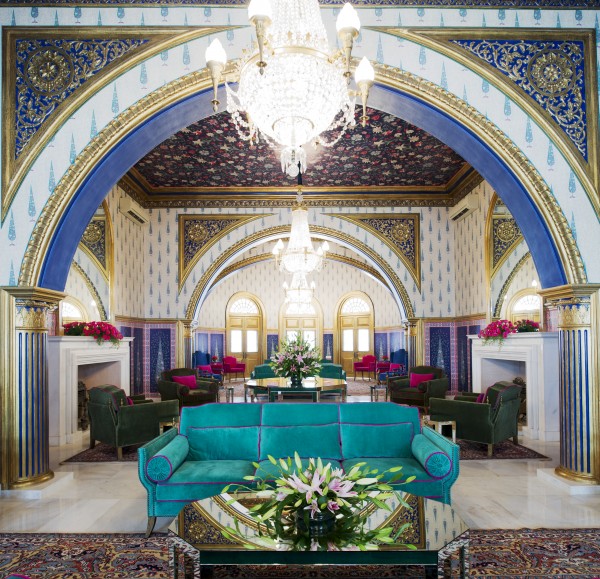 It was a gift from the Maharaja Sawai Jai Singh for his wife Chandra Kanwar Ranawati and has now more than 200 years of history. The oldest Palace in Jaipur, the Rajmahal Palace has been lovingly restored through the decades and has hosted eminent persons like Jackie Kennedy and Lord and Lady Mountbatten. It is now considered to be the most luxurious hotel in all of the city.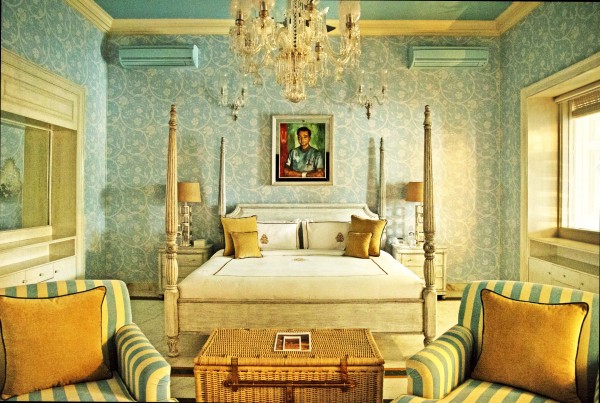 Of all the opulent rooms, we would stay – if money was no objection – in the Ram Niwas apartments that served two successive maharajas. The apartment comprises the Maharaja and the Yuvraj Suite.  These are resplendent with ornate decor – floral wallpaper paired with matching florals on the sofas and the bed head, carefully placed on the finest marble tiles while a glittering chandelier hangs overhead.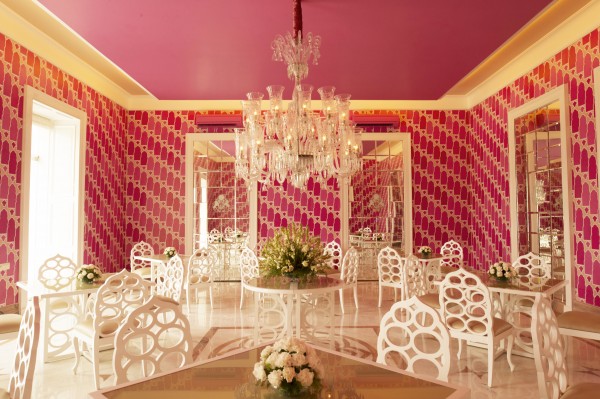 Try the best of Indian and European cuisine at the Orient Occident, or at the Vogue cover-inspired 51 Shades of Pink – no relation to the current book and movie about another colour. Instead this 51 Shades of Pink offers splendid breakfasts and lunches for residents. For more relaxed dining, try the Collonade  that look out to the Palace Gardens. If none of the four dining establishments make the cut for your private dining experience, request to have your dinner in an exclusive and private location at the City Palace, where The Royal Family of Jaipur currently resides.
Finally, we recommend stretching your legs at some of Jaipur's many historic attractions, guided by a historian to see glorious sights including the royal family's sacred temples. Make a suit at one of the most reputable tailors in town, or head off for a day's shopping excursion in a vintage car. Alternatively, watch local delights like cricket, elephant polo or clay pigeon shooting, all which can be arranged by the hotel's concierge.
Images courtesy of SUJAN.
Additional images via Trendland.