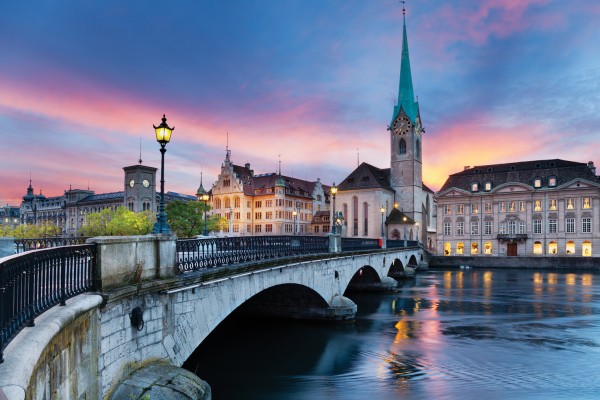 The most luxurious experiences to try in Switzerland.
The country, perhaps made famous by the film The Sound of Music, is home to several celebrities, including Shania Twain, Phil Collins, Boris Becker and Tina Turner. We round up the luxurious indulgences that travellers can enjoy.
Bespoke Shopping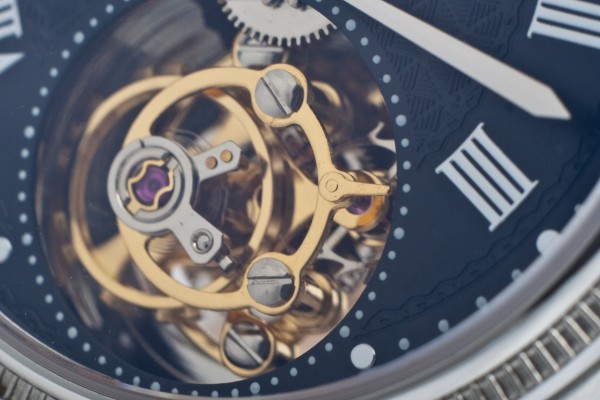 Purchase the finest Swiss-made watches, so defined when the movements of the watches are encased in Switzerland, and whose final control by the manufacturer occurs in the country. Quintessentially Travel offers guests a three-day On Time in Geneva shopping itinerary, where you'll stay in the Le Richemonde hotel with an opportunity to select some of the finest Swiss watches at a luxurious VIP watch salon on the Rue du Rhône. The itinerary will cost about US$1,590.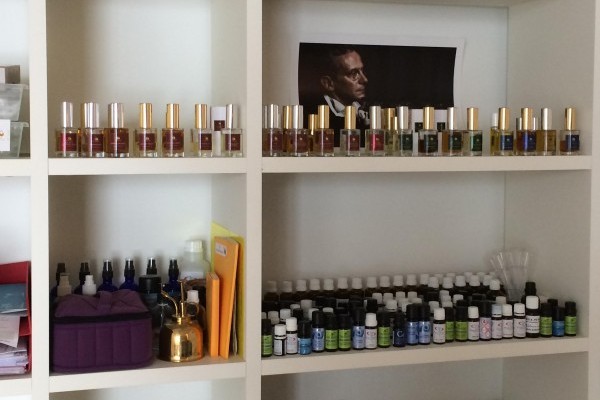 Alternatively, meet up with the Principal Conductor of the Metropolitan Opera in New York and Music Director of the Zurich Opera House in Switzerland. While renowned for his musical repertoire, Fabio Luisi cherishes a second secret passion – perfumery, which he has honed over the years by creating perfumes for friends. These include the use of exotic ingredients like Oman's frankincense, Ethiopia's myrrh and sandalwood from India and New Caledonia, to name a few.
His FL Parfums  experience starts with a private invitation to the atelier in Zurich, where you'll share your preferences, ideas and wishes, exploring different exquisite scents to reveal your personality. The process, which takes at least three months, will result in a tailor-made luxurious perfume in an exclusive Lalique Cristal bottle. Further refills can be ordered as often as you require. His clientele has included a renowned Lady in Switzerland, a famous singer in New York and he is currently creating a Calvados-related perfume for a Calvados distillery in France. The US$350 15mℓ Limited Edition Le Magnifique is encased in Evyan vintage bottles.
Procure a tailored, made-to-measure suit from Alferano, a local company that was founded in 1993. These suits, which would be handmade in Italy, might cost about US$2,273, and take at least four to five weeks to have your shirt, coat or suit to be tailored to your exact specifications and to the greatest quality possible. Appointments can be made at home or office, or at their made-to-measure boutiques at Herren Globus and Jelmoli in Zurich. After the suit is created, a final fitting will be carried out.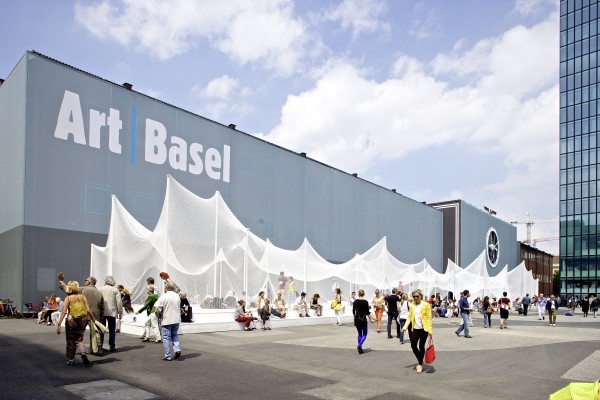 View some of the best art on display at Art Basel, in Basel on 18-21 June 2015. The original show, reputed to be the leading international art show for modern and contemporary art, will have a collection of approximately 300 renowned galleries from around the world. Last year, 285 galleries from 34 countries participated in the event, which attracted a record attendance of 92,000 over the six show days. A self-portrait of Andy Warhol was reportedlyamong the big-ticket purchases last year, sold for a cool US$35m. Secure VIP tickets and visit the exhibitions up to two days earlier. The by-invitation only tickets allow for private viewing on 16 and 17 June.
Seasonal Adventures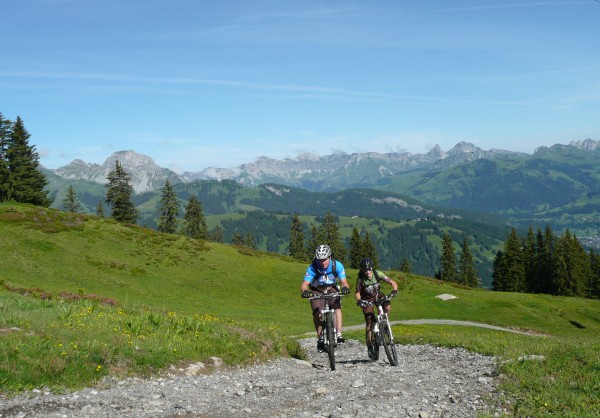 In summer, from 14 July to 27 August, children can learn to climb alpine peaks with Backcountry Adventures. The three-day Intro to Summer Alpinism course (about US$525 per person with a minimum of four persons) will include skills like glacier walking, ice and multi-pitch rock climbing, abseiling, belaying and crevasse rescue around Grimentz in Switzerland. Arrange a bespoke off-piste private session with an instructor from the same company, and heli-ski around the area from one of two Swiss ski resorts that has an "in-resort" landing pad.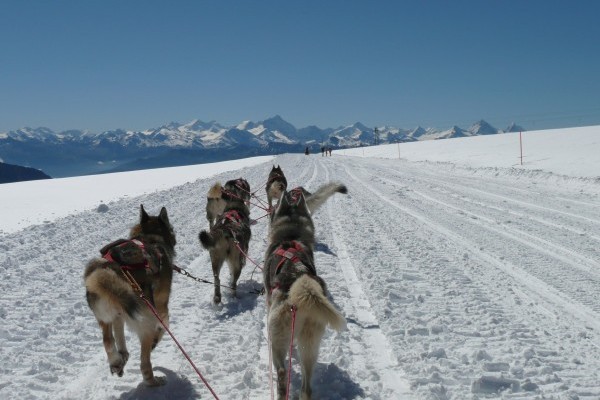 A wide range of adventures are also available at Gstaad in Switzerland, such as mountaineering and climbing in first-class regions from Zweisimmen to the Pays d'Enhaut that's suitable for a range of athletic levels. Alternatively, visit well-known sights like chocolate factories, a mountain summit 2,002m above sea levels, the Bex salt mines and UNESCO World Heritage sites. Finally, try mountain biking in a region that has specialist bike hotels, 280km of sign-posted routes, 500km of GPS routes, and even lifts that can transport your bicycles up to the mountain stations and even between villages. Celebrities like Madonna, Julie Andrews, Jean Reno and Roger Moore were spotted at the ski resort here to watch the screening of Big Eyes, starring Amy Adams and Christoph Waltz. In winter, we recommend going ice-climbing, or gazing down at the amazing scenery of Gstaad on a hot air balloon, paragliding or via helicopter rides. Follow this up with a dog-sleigh trip where you will be pulled by Siberian Huskies, or learn the art of horseback riding.
Indulgent Pampering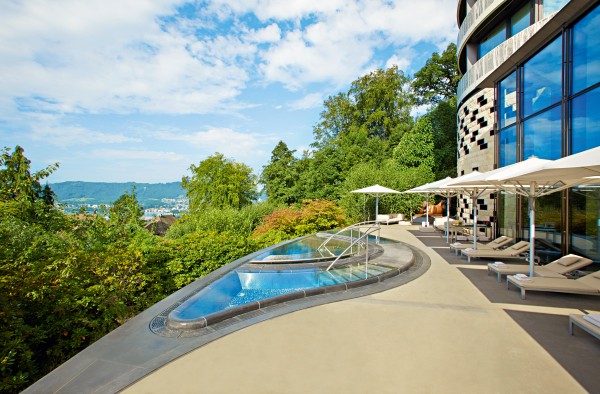 Also in Zurich lies the Dolder Grand, an award-winning hotel that has an opulent spa. The hotel has reportedly been visited by celebrities like Rihanna, Oprah Winfrey and Mick Jagger. The 4,000sqm oasis is touted to be a sanctuary of relaxation for body and mind, reputed for a comprehensive range This page: Zurich during twilight; Opposite page: The Matterhorn of treatments based on the Dolder Grand Life Balance. We recommend the Vitality day programme (about US$5,012) which includes a Relaxing Moor Mud by Kerstin Florian, paired with personal training, a full cardiovascular checkup that includes an ultrasound, performance diagnostics and training service and a consultation with a sports nutritionist.
Alternatively, be completely rejuvenated with the Beauty day programme (about US$4,395) that includes a Caviar Firming Facial and Body Treatment by La Prairie, a complete blood and hormone count, medical coaching for inner and outer beauty and a medical consultation with the spa's dermatologist or even a specialist in cosmetic surgery.
Michelin-Starred Eats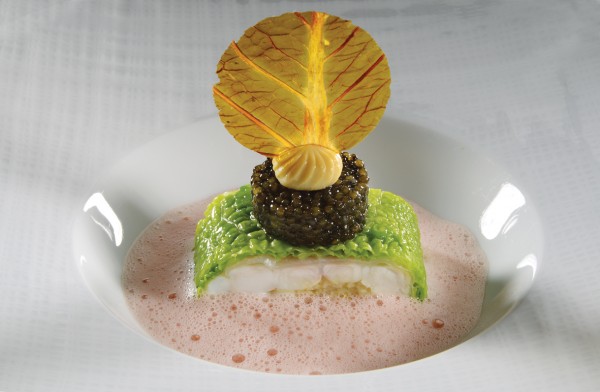 Within Switzerland currently lies two, three Michelin-starred restaurants, namely, Restaurant de l'Hôtel de Ville, helmed by Chef Benoît Violier and Chef Andreas Caminada'sSchloss Schauenstein in Fürstenau. The first is a restaurant that aims to be sustainable, incorporating new and eco-friendly technologies, and sourcing their produce from local producers and using products of biological origin. The tailored Discovery Menu at about US$426 includes dishes like the Frivolous Salt Fondant Covered in Imperial Oscietra Caviar, a duo of silver spiny chardons from Crissier with Richerenches black diamonds, one crunchy and the other 'Colbert'. Alternatively, try the blue lobster from the island of Bréhat with seasoned romaine lettuce 'dumplings'.
Located in the smallest city in the world, Fürstenau, is Schloss Schauenstein, a three Michelin-starred restaurant that's currently on the 43rd spot in the World's 50 Best Restaurants by San Pellegrino. Outstanding dishes include goose liver with fresh goats' cheese and maize that has been disguised to resemble ice cream and gazpacho, and the sweet roasted langoustine that's paired perfectly with a delicate lime mousse and the Amalfi lemon confit. The six-course menu will cost about US$283.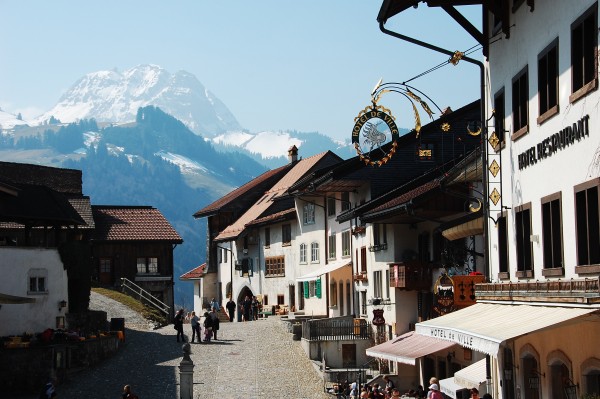 Alternatively, try the Food & Wine Tour of Switzerland with Artisans of Leisure. The 7-day trip (US$24,700 for two persons) features the best Swiss food and wine experiences, starting with Zurich to sample upscale food shops, continuing on to Basel to try its specialties like laeckerli, a traditional hard spice biscuit that reportedly includes honey, hazelnuts, candied peel – the actual recipe is a secret. Lastly, visit the UNESCO World Heritage Site at the Lavaux wine region and visiting a local cheese maker in Gruyeres.
This article first appeared on our sister site, Inspire Travel.
Featured image by Kosala Bandara